What is Pitcairn, Adamstown? Is an Island of middle of nowhere in Pacific Ocean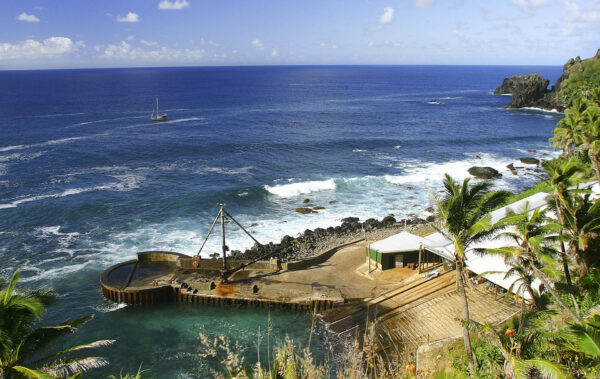 Pitcairn Island wiki: https://wikipedia.org/wiki/Pitcairn
Related articles, first settlers: https://en.wikipedia.org/wiki/Mutiny_on_the_Bounty
Related movies, The Bounty: https://www.imdb.com/title/tt0086993/
The Connection
They use Inmarsat Satteltite connection since 2006.
---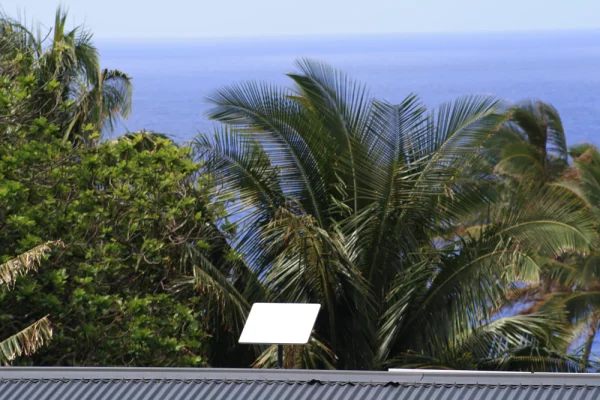 Starlink is now operating in two of the most remote areas in the world: Pitcairn Island and Easter Island, both of which are thousands of miles away from the nearest continent

— SpaceX, Twitter
---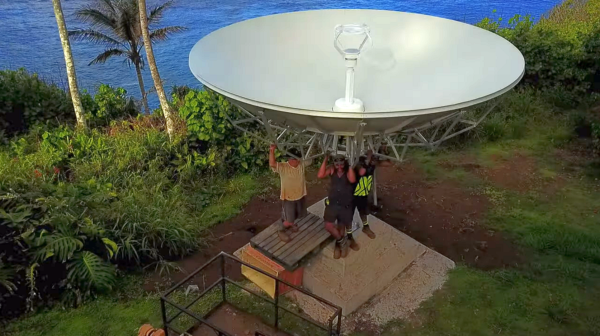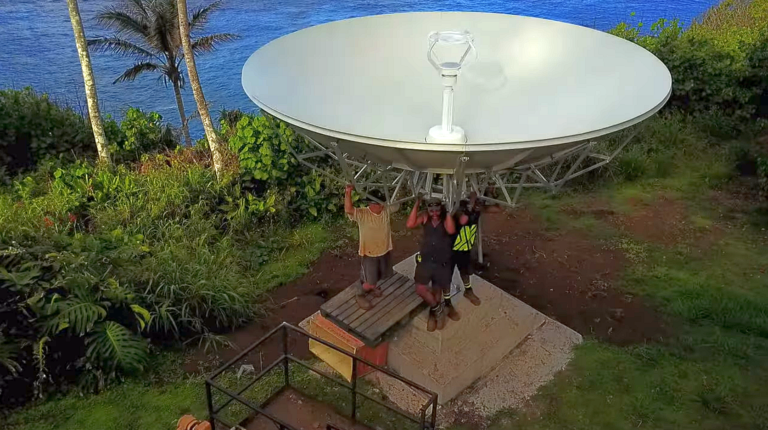 Location of sattelites : -25.066491, -130.098454 (https://goo.gl/maps/gZhAead7Eukx95rE7)
What about fiber optics
Nope, they don't have any connection with fiber optic cable. The closest one is 1300 km far from island. Someday last and far island will be connected to The Internet by fibre optics :)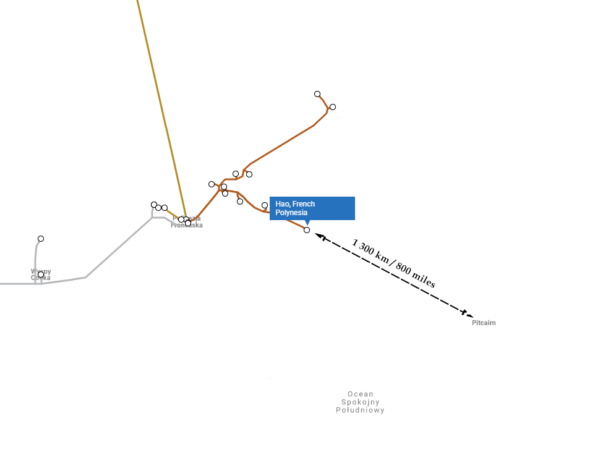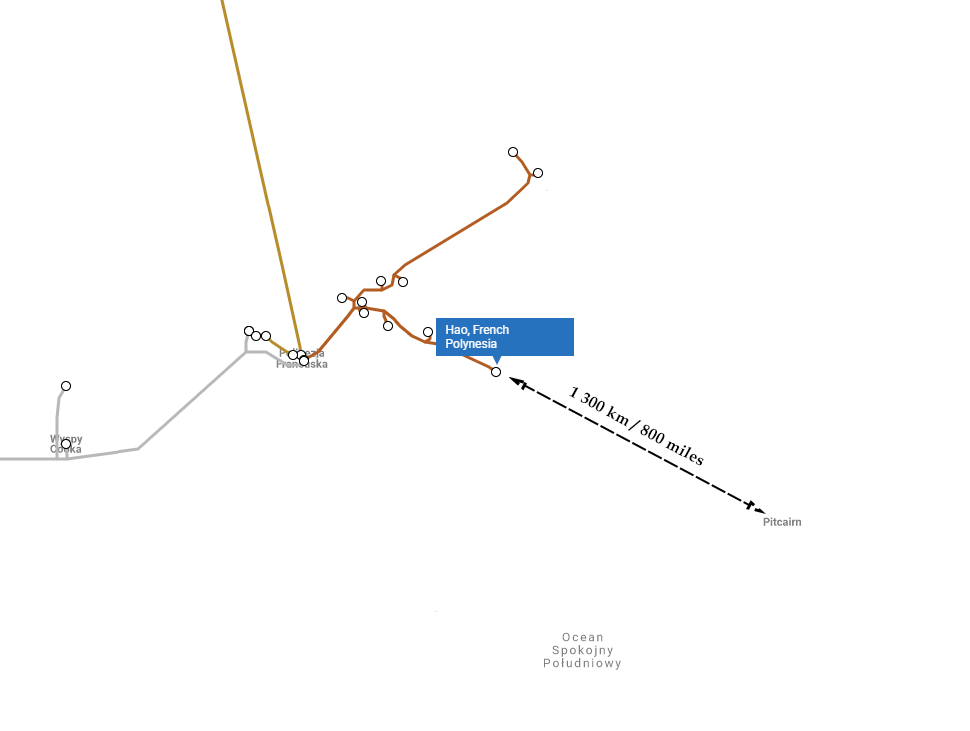 related article: https://www.rnz.co.nz/international/pacific-news/363491/submarine-cable-extended-to-french-polynesia-s-hao
source: https://submarine-cable-map-2019.telegeography.com/
Details
| | |
| --- | --- |
| Telephone system | general assessment: satellite-based phone services; rural connectivity a challenge (2018)domestic: local phone service with international connections via Internet (2018)international: country code – 872; satellite earth station – 1 (Inmarsat) |
| Broadcast media | satellite TV from Fiji-based Sky Pacific offering a wide range of international channels |
| Internet country code | .pn |
| Internet users | total: 54percent of population: 100% (July 2016 est.) |
| Broadband – fixed subscriptions | |
| Communications – note | satellite-based local phone service and broadband Internet connections available in all homes |
source: https://www.indexmundi.com/pitcairn_islands/telecommunications_profile.html
Other
Monthly Pitcairn Newspapper – http://www.miscellany.pn/
Track ship location that goes to Pitcairn (Silver Supporter) – https://www.fleetmon.com/vessels/silver-supporter_9165944_2080548/#tab-event-log
Official Pitcairn webpage – http://www.pitcairn.pn/
Blog #1: https://topyaps.com/fascinating-facts-about-pitcairn-island/
Earthquake Data live from Pitcairn : https://earthquake.usgs.gov/monitoring/operations/stations/IU/PTCN/
Another blog: https://2f.ru/2011/04/16/pitcairn-2/
Trivia
(outdated) Pitcairn still runs of manual telephonic signals as mobile network is not very feasible and uses New Zealand's international code. There is one satellite internet connection sponsored by government for which the residents pay around Rs. 4,700 for 2 GB data per month at a speed of 256 kbps. In 2012, however, a single 1 Mbps connection was installed on the island which is being shared by all the families via Wi-Fi.